Since becoming a mum I LOVE MOTHERS DAY! It was imperative that it took affect whilst I was pregnant as I was absolutely working the Mum duties carrying around and dealing with that big weighted tummy.
I love spending the day with my gorgeous family. I also love watching my husband and son work together to plan and execute the things that make the day so special, which always includes my absolute favourite, the handmade card. In my books there is nothing more special than a handmade card by a 3 year old.
In saying that, coffee in bed and surprise gift do come a close second.
By now my husband knows I am quite particular about my gifts as I truly value the origins of the gift and I am really passionate about supporting local businesses.
So here is a special selection of gifts that promote my local (Melbourne) folk.
I'm sure in this Melbourne Mothers Day gift guide you will find something any Mum would love!
TB xo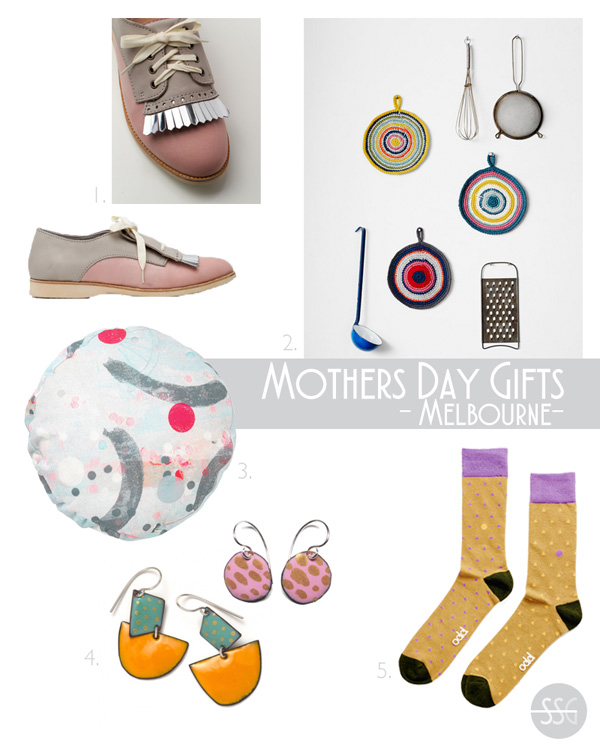 1. Rollie Nation shoes 2. Nancy Bird home wares 3. Feliz cushion 4. Victoria Mason earrings 5. The Odd Sock socks