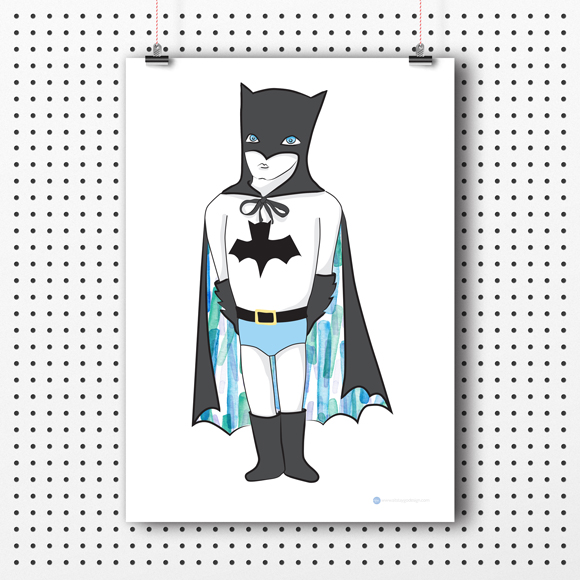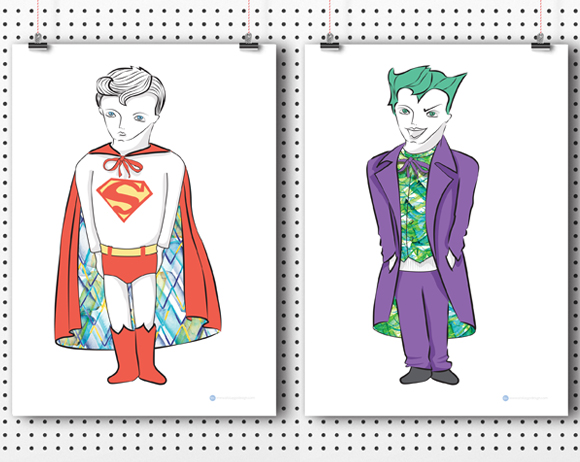 Lately I have been nurturing my creative side (and escaping some of my admin work) which has resulted in some illustrations of gorgeous little Superhero's.
My 3 year old son has suddenly developed a keen interest in all things Superhero's. I love witnessing his imaginative play with them and I can tell you, there is nothing more heart warming than sitting with a hot cuppa and listening to him chatter away in dialogue of their adventures.
In saying that there is one thing that I keep questioning… Why, in order to be perceived as a 'superhero' does a character need to have such big, exaggerated muscles and a look of menace?
Instead of trying to come up with any kind of logical answer I responded by illustrating my interpretation of superhero's inspired by my own little superhero (my son). They are a bit squishy around the edges and at times a little afraid but in the end they can conquer anything and anyone with their big hearts and beautiful personalities.
Batboy can be all yours, for FREE! Yay!
I'd love for you to follow the link and download the A4 size Batman inspired Batboy all ready to be printed and popped up on your little Superheros wall (or in your living room, what ever works!)
Just so you know by downloading the FREE Batboy means that you have agreed to sign up to our mailing list.
I promise that you will only get emails that have really useful content and updates or
more free fun stuff and that your email address will be kept private and secure.
***Also Batboy is ©SitStayGo and is for personal use only and cannot be used for resale or commercial gain.
Please be respectful if you wish to link to this content and kindly mention Sit Stay Go.
Thanks xo